Praia de Almograve Beach
The Praia de Almograve is raw and dramatic, and is considered as one of the finest beaches of Portugal. The beach comprises of a vast expanse of golden sands, which is interspaced by black rock outcrops, for which the ferocious seas have yet to erode. Almograve is exposed to the full force of the Atlantic Ocean and massive waves ceaselessly pound the headlands and exposed basalt rocks.
The wild and rugged coastline is protected under a natural park designation, and apart from the car parks, there is almost no sign of human influence. The Praia Almograve is an irresistible destination for tourists who appreciate natures raw power and beauty, and can be easily visited from Vila Nova de Milfontes.
An Image Tour of the Almograve Beach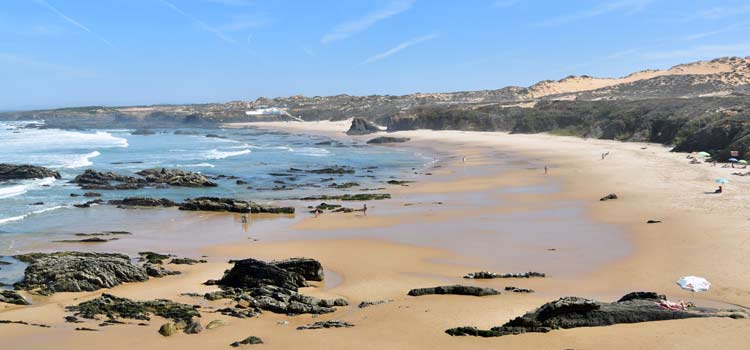 The Praia de Almograve as viewed from the southern headland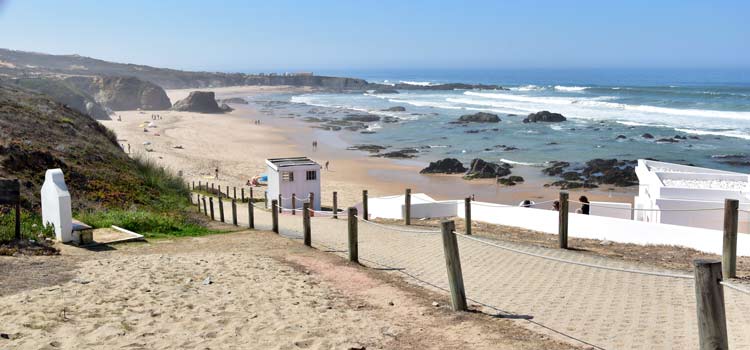 Almograve beach from the main car park - also notice the huge waves!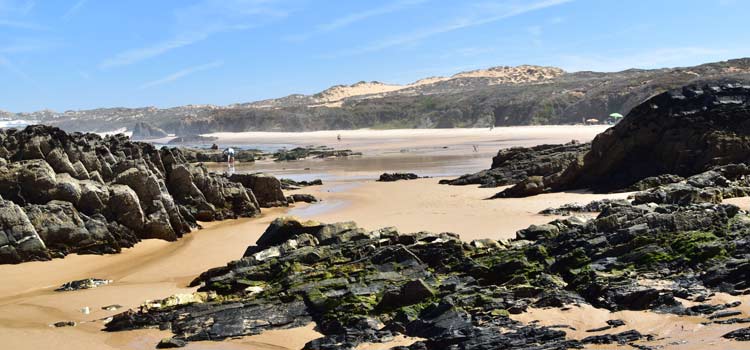 Black basalt rock outcrops line the beach, but make it challenging for surfing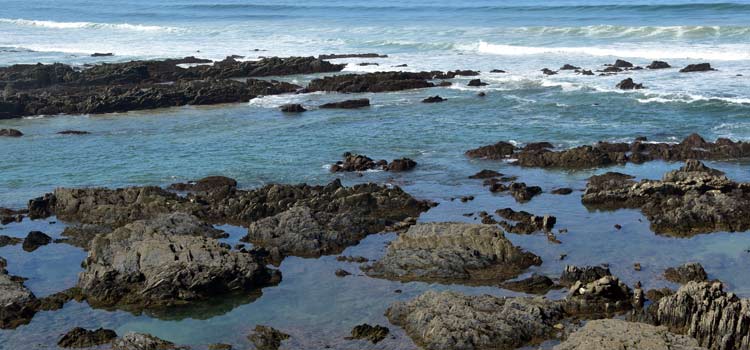 The rock pools at the northern edge of the beach are teeming with small marine life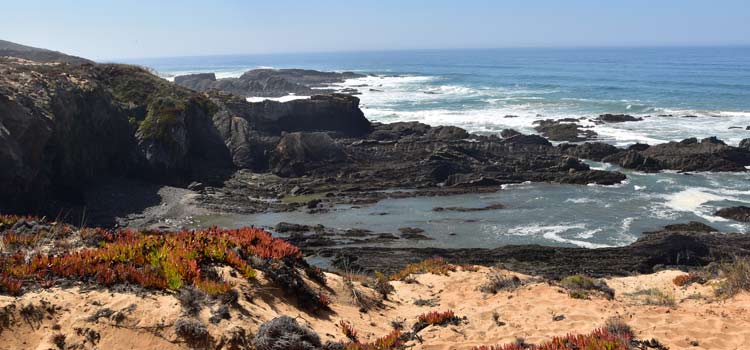 The walk south of Almograve beach has a dramatic coastline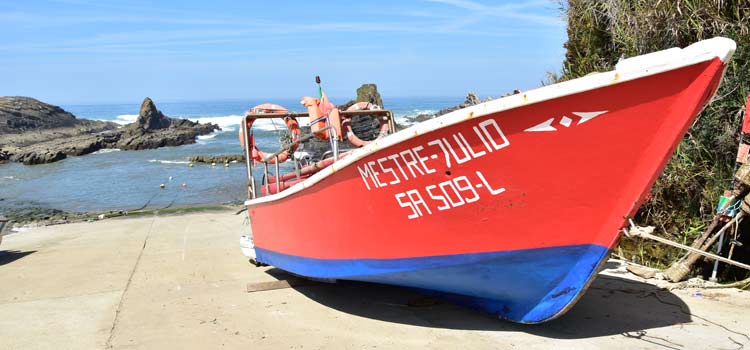 At the end of the southern trail is the small Porto das Lapas das Pombas fishing harbour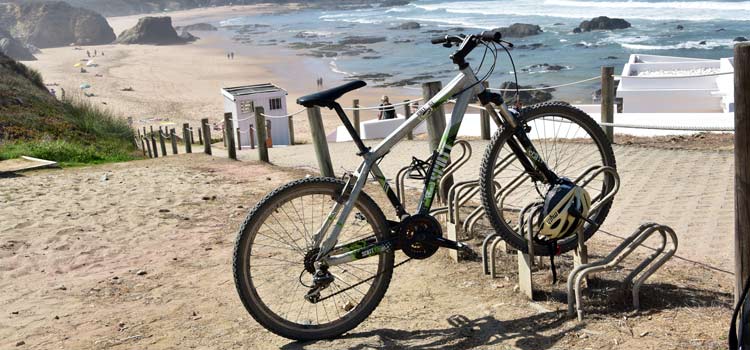 The best way to explore the Almograve coastline is by bike
The northern Almograve beach is spread over gentle sand dunes, while the southern beach has dramatic black shale rocks jutting from the steep cliffs.
The Praia Almograve beaches face the might of the Atlantic Ocean and the northern beach is a great destination for body boarding or surfing, with large waves and blue flag clean water. Almograve town is a popular destination with the Portuguese, which means it is good value to visit but is virtually unknown by foreign tourists. Within the town is great value hostels and a selection of restaurants serving traditional Portuguese food.
Travel to the Praia Almograve Beach
Almograve is 14km from Vila Nova de Milfontes (largest beach town of the region), 20km from Odemira (the region capital) and 195km from Lisbon. Most visitors who head to Almograve are based within the pretty fishing town of Vila Nova. The journey is relatively easy but requires a rental car as public transport options are too limited for a day trip. From Vila Nova follow the N395 south over the bridge, after 7.8km turn right at the roundabout onto Avenue de Praia and as the name suggested follow this to the end (3.5km) to arrive at the Praia (beach).
Vila Nova de Milfontes Holiday Guide
Algarve-South-Portugal.com, with over 200 pages, if its not here it's probably not in Portugal!