Praia do Malhao Beach, Portugal
The Praia do Malhao is a stunning and expansive beach that is situated to the north of Vila Nova de Milfontes. The isolated beach is set amidst the Sudoeste Alentejano national park and this has protected this beautiful coastline from development. The Praia do Malhao beach has absolutely no development and this adds to the remote and natural allure of the region, which is the main attraction of the beach.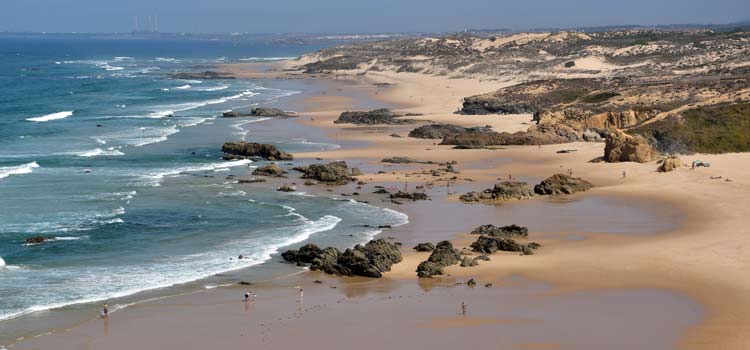 Malhao beach is simply stunning
To reach Praia do Malhao visitors need their own transport (car or bike) and as away from the common areas of Vila Nova there is always plenty of space even at the height of the tourist season. The ferocious Atlantic Ocean waves means that the beach is great for body boarding or surfing but there is nowhere close to hire equipment and currents can be very strong.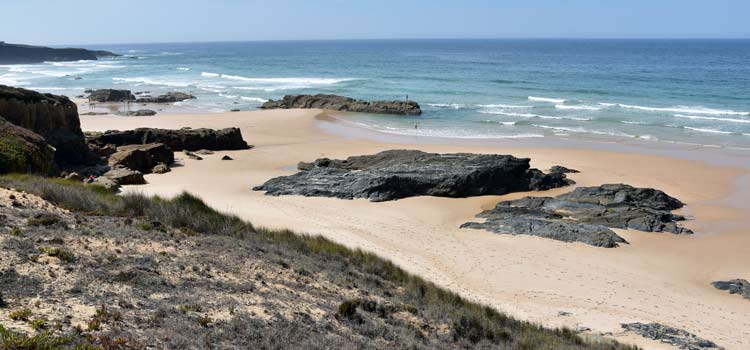 The surrounding coast and national park (Parque Natural do Sudoeste) is popular for walking and hiking. One of the more dramatic sights are the cliffs to the south of the beach that have been carved out by Atlantic Ocean's constant pounding. Malhao beach is highly recommended for visitors who are searching for a remote beach far from the masses.
Praia do Malhao Beach Tourist Guide
Praia do Malhao lies to the north of Vila Nova de Milfontes and is 8km by road. By car head out of Vila along N390 at the roundabout in the village of Brunheiras (3.5km)turn left. After 2.8km the road turns right and a dirt track exits left (the road splits at this junction to form a give way island), follow this dirt road which leads to the beach. The trip to Praia do Malhao makes for nice cycle route and a better route for cyclists is via the very small village of Pousadas Velhas.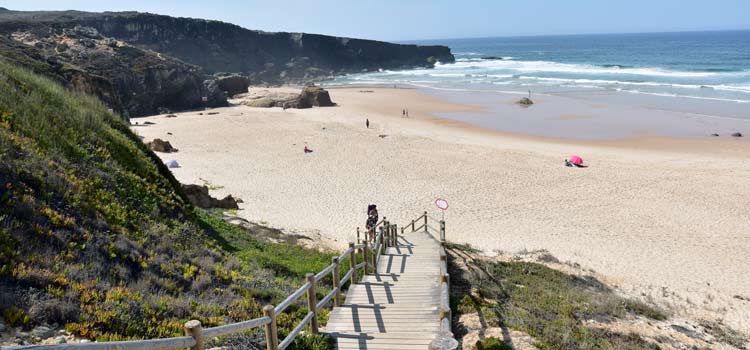 The main draw of Praia do Malhao is the remote natural appeal, apart from the car park there is no facilities here. This beach is not really suited for families with young children as the seas are permanently rough with strong currents. The closest facilities are at the Campismo do Sitava campsite approximately 1.5km away from the beach.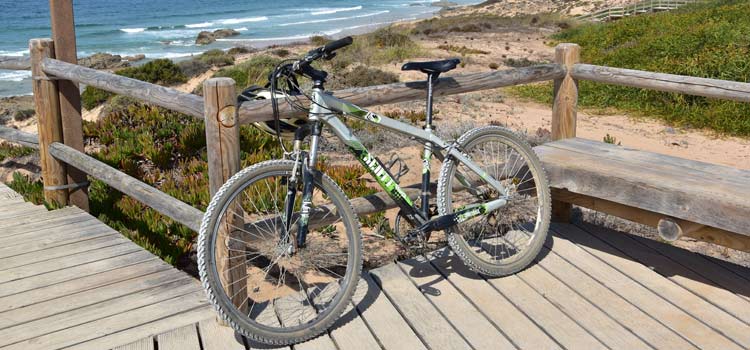 Cycling to Praia do Malhao is an enjoyable activity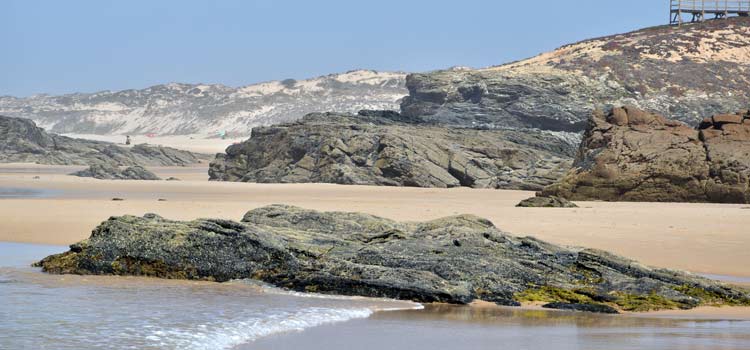 The basalt rocks and sands of Malhao beach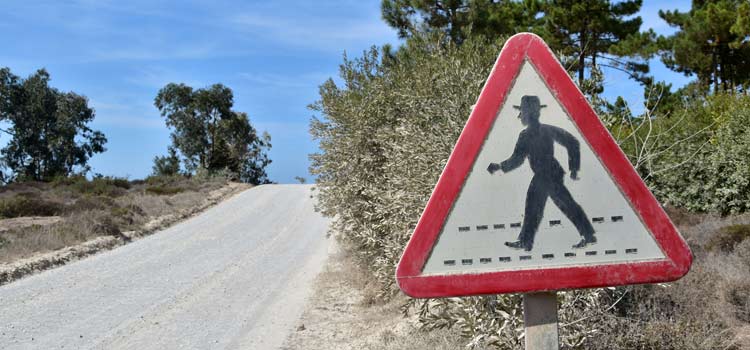 You know you're in the Alentejo when the figures in the signs are wearing farmers hats!
Vila Nova de Milfontes Holiday Guide
Algarve-South-Portugal.com, with over 200 pages, if its not here it's probably not in Portugal!