Lisbon to Porto Covo by Bus Guide
Porto Covo is a pretty beach resort town located on the western Alentejo coastline. The small town is surrounded by some of the finest beaches of central Portugal and the region is a popular destination with Portuguese tourists.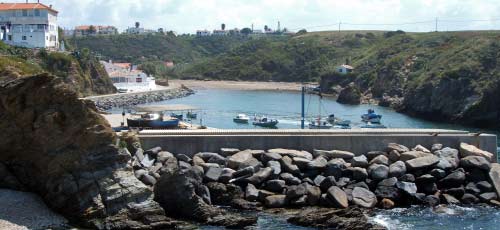 Lisbon is a vibrant and engaging city that is often the point of entry to Portugal for most tourists as it contains the main international airport. This guide will detail how to travel from Lisbon to Porto Cove by public transport and explain in detail the express bus services between both locations.
Lisbon to Porto Covo Overview
Porto Covo is 170km south of Lisbon and 20km south of Sines the largest city of the region. Public transport throughout the Alentejo region is very limited and to fully explore the area a rental car is highly recommended. For visitors who are reliant on public transport there are good intercity bus services between Lisbon and Porto Cove but the regional services are almost non-existent.
Porto Covo has no train station and there is no station close enough to make it a viable alternative to the intercity bus network. The intercity bus services of Portugal are of a high standard with clean, safe buses providing inexpensive and reliable services. Intercity buses are often the best way to tour Portugal.
Lisbon to Porto Covo Details
The Lisbon to Porto Covo bus service is operated by Rede Expressos (www.rede-expressos.pt) one of the largest coach operators in Portugal. The Lisbon Porto Covo bus service is seasonal with only a single daily bus in either direction in the low season and up to eight daily services in the summer. The busiest times of travel are on Sunday evenings during the summer and are best avoided as tickets quickly sell out.
Tickets can be purchased from the Sete Rios bus station (in Lisbon) or from the Rede Expressos website up to 30 days in advance. Tickets purchased online are non-refundable and no alterations can be made (even if a bus is missed) but pre-bought tickets are recommended for the summer season to guarantee travel. A single bus ticket costs €16.40 and a return costs €29.60. The bus journey between Lisbon and Porto Covo takes two and half hours, an additional hour more than by car, as this is the bus service connects all of the towns of the region.
Lisbon Bus Station for Porto Covo
In Lisbon the Porto Covo service departs from the Sete Rios bus station. The bus station is on the blue metro line and served by the Jardim Zoologico metro station. Sete Rios is a major bus station and the hub for all Rede Express buses, inside there are ticket offices, shops and cafes but the facility is not an appealing place to wait for a long time.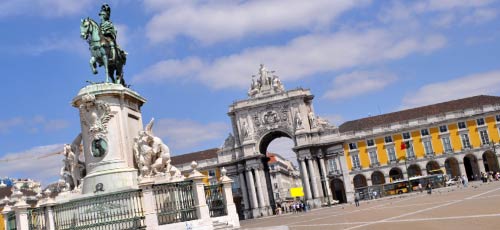 The Porto Covo bus services begins at Sete Rios bus station so it will depart on time, always arrive early to identify which stand the bus will depart from. Visitors who travelling directly from the airport to Sete Rios bus station should catch the red metro line from the airport and change onto the blue line for Jardim Zoologico metro station.
Vila Nova de Milfontes Holiday Guide
Algarve-South-Portugal.com, with over 200 pages, if its not here it's probably not in Portugal!